An art portfolio is a requirement that must be presented applicants who wish to attend an art program in college. This should contain the best pieces they've done thus far.
The problem lies in the compiling of the portfolio. Applicants should submit a photographed or printed image of their artwork to be sent to your college of choice. This wouldn't be trouble for graphic designers and photographers, who can just upload their works saved in their hard drive and send them over to the art program for review. However, for sculptors, painters, or artists who have created installment pieces, they may have their hands full with this.
The photograph of their work should capture even the smallest details like texture and composition in the picture. If you don't know how to take a picture using a good camera, then you will need some photography advice to help you create a portfolio that will wow professors and increase your chances of getting into arts college.
Thankfully, we at PortPrep have some of the best tips below that applicants should follow to make the most out of their photographs to be included in their portfolio.
The Photography Advice Mega-List!
If you're an aspiring photographer, you will need all the best tips and advice that you can get to become an even better photographer. This list aims to provide you techniques on how you take good pictures with your camera.
1
Take your artwork outside to make use of natural light.

One of the most difficult things to nail when taking a photograph is getting even lighting to your subject. This becomes a problem if you are shooting your artwork to be included in your portfolio for college. You need to show the small details that make your art stand out, which is why taking the artwork outside when natural light from the sun is present is ideal for this purpose.
2
If the sun is too bright, find shade to dial down the intensity of the artwork as it appears on your camera.
Adjust the white balance if your camera has that option so that the whites are a light grey tone and the white does not appear to glow.
3
Make sure the camera is set to the appropriate lighting condition: sun or shade to have accurate color rendering.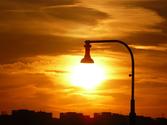 4
Watch for any shadows or glare.
5
Take artwork out from behind any glass frames if possible.

If there is glare coming off the art, try to position yourself and the art such that there is a dark background so that glare is avoided.
6
If you wish to shoot your artwork indoors, choose a bright room or use powerful lights to avoid certain parts of your...

The higher the wattage of the light, the more evenly the light will be distributed to your artwork.
7
Position the camera so that there is no tilting and the artwork appears dead center on your camera lens and watch tha...
Watch that the edges of the artwork are parallel to the edges of the view finder or use perspective control if you have that option in your camera's menu.
8
If you're not sure on how to manually set up your camera for the shot, setting it up on auto-focus should be fine.
However, you may use the magnifier option with manual focus to ensure that the lines are all crisp–push the magnifying lens icon two times and then set the focus to be crisp. Push the shutter release or view finder flip to revert to the normal view.
9
Consider bracketing your shots: this means to take a few shots with different exposures, selecting one F-stop above a...
10
Correct the image using features in your camera.
For instance, use exposure compensation feature to edit the picture if it's too dark or light. It depends on the features and the naming conventions in your camera.
For more tips, visit "How to Take Pictures of Artwork for Your Art Portfolio: 42 Tips"
I have followed the photography advice above. What's next?
To ensure that you have photographed the artworks for your portfolio correctly, you need to have someone check your pictures. There will be works in your portfolio that may look good enough for you, but have serious flaws in this composition, so you need to look more into this.
If you need someone who can do this for you, look no further than "The Admission Insider" Karen Kesteloot! With her years of experience as an art instructor, she will provide additional tips and advice on how you can not only improve the photographs of your artworks, but only improve the flow of the pieces in your portfolio!
For those interested, you can sign up for her FREE Portfolio Assessment by clicking here or on the banner below.